We are excited to work with other professionals in performing the highest level of care for our clients. All of the members of the DBT team are passionate about DBT and are accepting new clients for individual therapy. Our groups have rolling admission, which means that there usually are openings within the groups in a reasonable amount of time. We focus on the specific DBT skills in our groups, and group member feedback can be an essential method in acquiring new skills.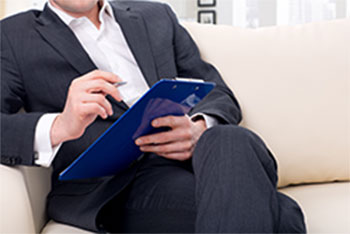 Referral information can be faxed to our office at 704-552-7550, and our intake coordinators will contact the individual to schedule them with the desired clinician (depending on availability) or determine which clinician would be a good match for them. Our referral coordinators are also available via phone at 704-970-4791 (Ballantyne office) or 704-552-0116 (South Park office). They are very skilled in working with clients, and will walk them through the scheduling process, financial policy, and establishing the best clinician for them based upon presenting problem(s) and personality desired. For group registration, new clients can call 704-552-0116.
Southeast Psych Financial Policy:
Southeast Psych is not in-network with any insurance companies. This does not mean that insurance will not cover appointments with our providers. For people with out-of-network benefits, Southeast Psych will file their insurance claim, and their insurance company will reimburse the client for the amount that their insurance would have paid for the encounter.
Professional Development/Consultation:
Wise Minds is happy to provide professional training in Dialectical Behavior Therapy (DBT) for professionals and groups. Southeast Psych is an APA-approved CEU provider, and we can perform trainings in DBT for CEU's at our office. We are also happy to come and present on DBT for interested groups, with presentation length determined by the needs presented.